Introduction
Sci Innovation Centre invites promising deep-tech ventures to a pitch competition to choose ten companies from Canada to represent Canada at China (Shenzhen) Innovation and Entrepreneurship Competition (IEIC) on April 9-12, 2020. The ten finalists from the Sci Innovation Competition Canada final in Toronto will be awarded cash prizes of up to C$19K each to compete at what has been called The International Olympics of Entrepreneurship in Shenzhen, China.
Who shall apply?
Companies with strong IP and deep tech solutions for a global market are encouraged to apply, regardless of the company stage or prior funding. Companies wanting to do business or establish manufacturing partnerships in China or solve some of Asia's challenges are especially welcomed. Prizes awarded at IEIC will go up to CA$190K for winners in each of the sectors. They will also be introduced to institutional investors. For companies seeking seed to Series C financing, this is the place to be.

The company must be willing and able to travel to Shenzhen China from April 8 to April 12, 2020, to attend the 4th China Shenzhen Innovation & Entrepreneurship International Competition, Sci Commercialization, and Acceleration Program (2020), 8th China Information Technology Expo. Applicant companies are encouraged to bring their investment terms. For more information, please contact Alan Wang +1(647)675-7212 or Kevin Lin +1(613)299-9861.
Highlights of Previous Years (2017-2019)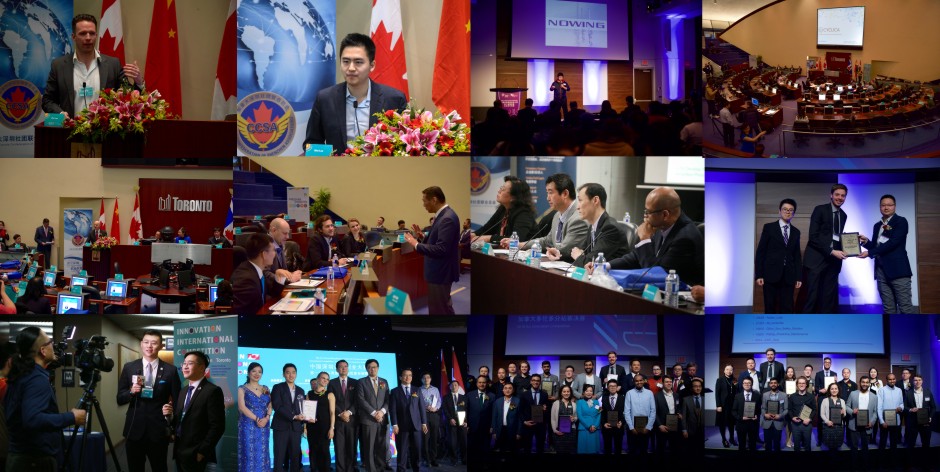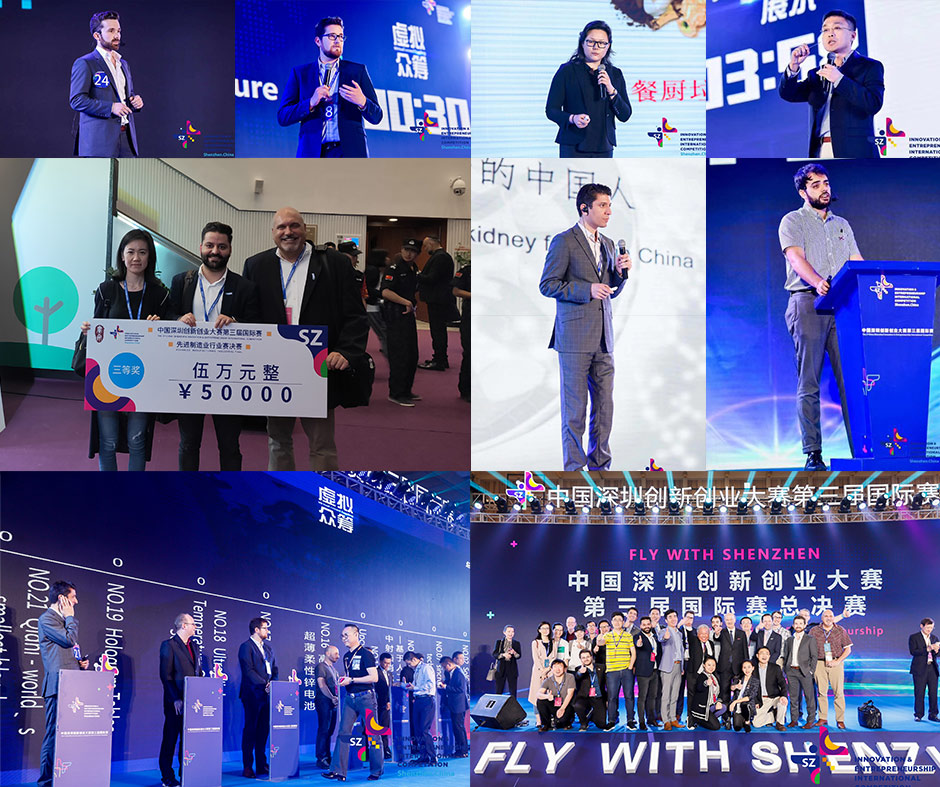 Schedule
Application Deadline – Feb 29, 2020
Canada Division Final Competition - March 22, 2020
*Applicant companies are encouraged to bring established investment terms and seek co-investment on the same market terms.
Targeting Sectors
• Electronics (Hardware)
• Information Technology (Software)
• Advanced Materials & Clean Energy
• Biology & Life Science
• Advanced Manufacturing
• Companies with advances in Artificial Intelligence and Internet of Things will be invited to additional pitches.
Reasons to Apply
•
Coaching
to Help You Do Well at IEIC/Sci Commercialization and Acceleration Program (2020)
•
Feedback
from Experienced Investors in Canada and China
•
Cash
Award of Up to C$19K in Toronto for the top winner in Toronto final, and up to C$190K in China for the winner
•
Extensive
Media Coverage in North America and China
•
Exposure
to Asian VCs wanting to invest in overseas companies
•
Introduction
to potential business partners, distributors, and manufacturers in China
Success Story
On April 12th, 2019, Top winners from Canada, led by the Sci Innovation Centre, competed in the Global Finals of the China (Shenzhen) Innovation & Entrepreneurship International Competition in Shenzhen, China.

The International Competition gathered together 137 finalists who were successful in the earlier rounds held across ten international innovation cities, including Toronto, Sydney, Berlin, Tel Aviv, Tokyo, Madrid, Stockholm, Boston, Silicon Valley, and London. Due to its growing international stature, this competition has come to be known as the 'Innovation Olympics.'

The competition saw an all-time high level of participation with 1,850 participants. After several rounds of fierce competition, the Canadian delegation performed exceptionally well in the championship at the Grand Finale, claiming the top three prizes on the international stage.

• Qidni Labs, the world's smallest blood purification system, took the top prize.
• Genecis Bioindustries Inc., the environmental plastics microbiology factory, won the runner-up prize.
• Fibos Inc., the ultra-high temperature multi-function sensor, won the third prize.

The Canadian delegation took a total of 10 awards, and it was the highest-ranking team in the International Competition. In addition to the three top prize winners, seven more medals were awarded to the following Canadian competitors in various divisions, including

• Material & Energy 1st prize - Genecis Bioindustries Inc.
• Biology & Life Science 1st prize - Rapid Novor Inc
• Advanced Manufacturing 3rd prize - Nanodevice Solutions (Toronto company)
• Internet of things 1st prize: Fibos Inc.
• Internet of things 2nd prizes: ARHT Media Inc. (Toronto company) & Qidni Labs
• Fintech 2nd prize: Kalepso

We are very proud of the Canadian delegation that represented Sci Innovation Centre (Toronto) with some of the new brightest innovative projects that Canada has to offer. The success that these competitors saw during the International Finals are a true testament that Canada is a global leader in the technology and innovation space, and we are excited to continue to work with these companies and help foster their growth.

Innovation operates in a world without borders. The Sci Innovation Centre will carry on with the honorable mission to promote innovation at the highest level internationally, including China and Canada.
5th Sci Commercialization and Acceleration Program (2020)
Click here
Benefit from Sci CAP in Shenzhen
1. We will secure and set up your exclusive booth at 8th China Information Technology Expo, the largest Information Tech Expo in China at 50% discount provided by Sci Innovation
2. We will identify, introduce and negotiate specific investors and potential JV partners for your company
3. We will vet/filter all prospective partners with our network on the ground in China
4. We will make sure that your pitch deck, investor deck, and terms sheets are all aligned for Chinese strategic partners  
City of Shenzhen
China's Technology and Innovation Capital
China's Greater Bay Area and Guangdong Province GDP and Population
Shenzhen Based Fortune 500 (High-Tech Field)